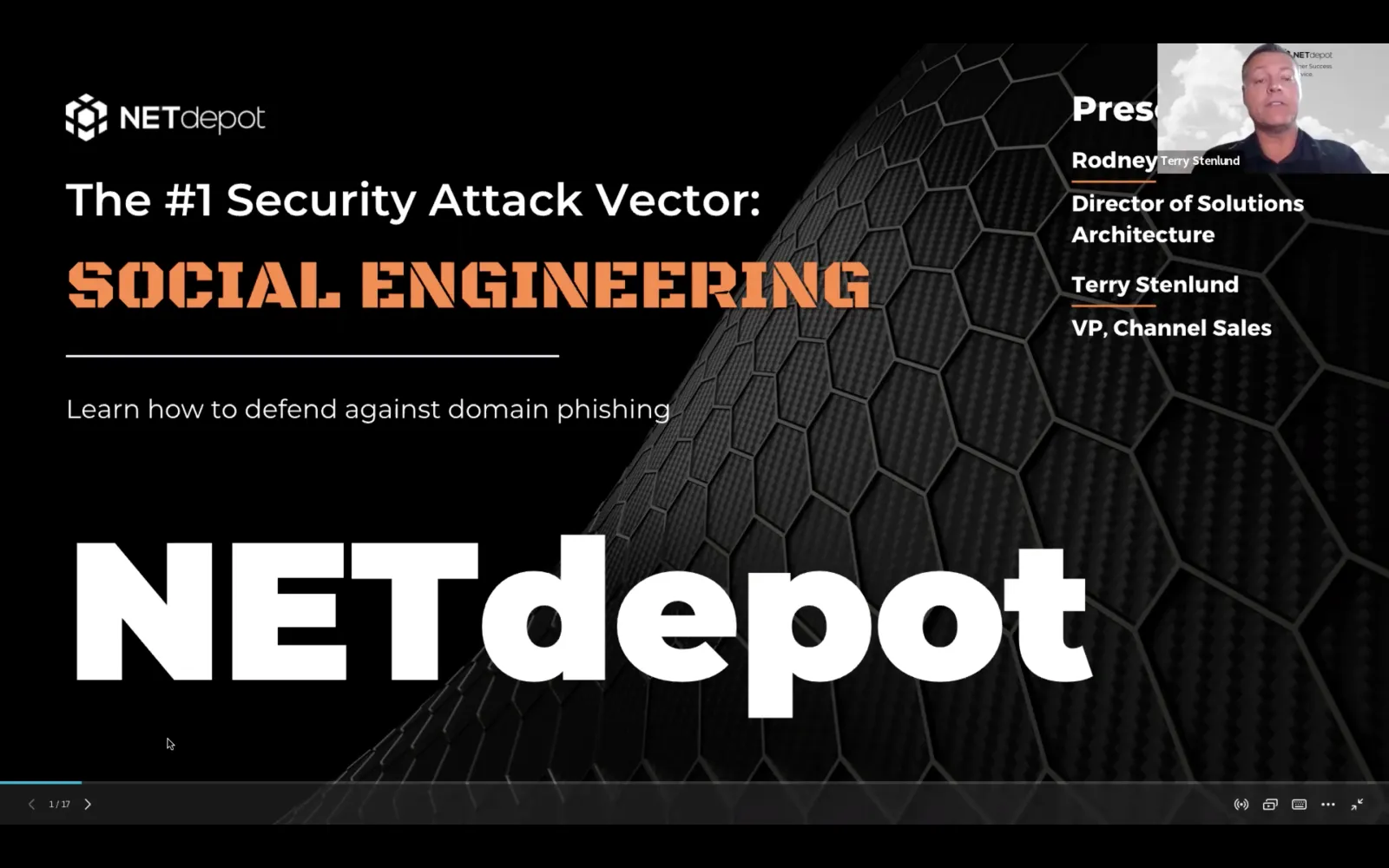 NETdepot, a customer-focused cybersecurity solutions provider, hosted their Domain Monitoring Webinar on Tuesday, June 28th, 2022. Director of Solutions Architecture, Rodney Turner, and VP of Channel Sales, Terry Stenlund, presented on how to protect your domain from spear phishing and malicious lookalike domains.
During the webinar, Turner spoke about the statistics on successful of phishing attacks, even while having cybersecurity tools. Malicious attackers buy domains that are similar to company names and strategically age them to seem legitimate, allowing them to pass through email filters and successfully start spear phishing attacks.
Stenlund spoke during the webinar about how companies can protect not only their organizations but also all partners and even their clients from phishing with NETdepot's Domain Assure product.
Domain Assure automates the protection against spear-phishing and malicious domains for a company and its partners/clients.

WATCH THE WEBINAR RECORDING: https://zoom.us/webinar/register/3316547137738/WN_xH_HzXx2Su2qCTNSz5uCKg
LEARN MORE: https://www.netdepot.com/cybersecurity/domain-monitoring

About NETdepot:
NETdepot specializes in providing effortless cloud solutions to amplify the value of your staff. NETdepot has become one of the leading cloud service providers with four data centers across the U.S. in Houston, Atlanta, New York City and San Francisco. We strive to enamor you by accelerating the time to value of our products and creating successful outcomes through well-architected solutions. As a company with over twenty years of success, industry leadership, and expertise, our partners can plan their growth strategies around our foundry of products and services.
NETdepot focuses on five key areas:
For more information about NETdepot's array of products and services, please get in touch with our experts at 1-844-25-CLOUD.