FTC Safeguard Rules for Auto Dealers
What You Need To Know
DEADLINE: DECEMBER 9TH, 2022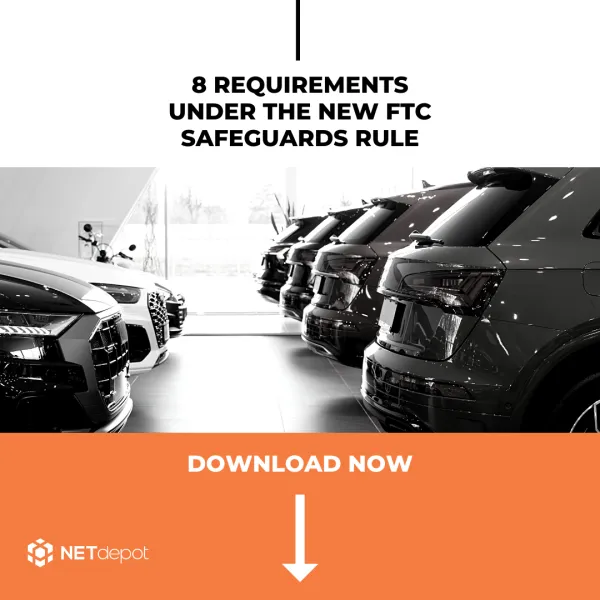 New FCT Safeguards Rules for Automotive Dealerships
By December 9th, 2022, your company will have to comply with the new Federal Trade Commission Safeguards Rules affecting how auto dealerships securely store client information.
We want to help you understand precisely what the new guidelines will mean for your business.
Download our Guide to the 8 New FTC Safeguards Rules to understand what measures you need to take to protect your clients and keep your dealership from getting fined.